Leadership
Executive Team
---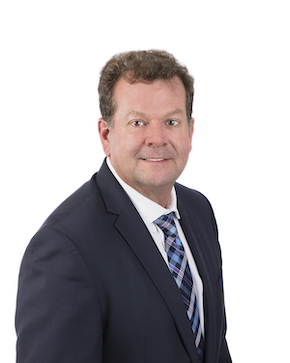 Mitchell Johnson
President/CEO
Mitchell Johnson has led Ozarks Electric Cooperative as president and chief executive officer for more than 22 years. During that time, the cooperative has achieved nearly 187% revenue growth, while growing from 130 employees to just over 275. Johnson guides the organization behind its purpose: to power our communities and empower our members to improve the quality of their lives.
Under Johnson's innovative leadership, Ozarks Electric launched Arkansas' first utility-scale, member-owned solar energy generating facility, Ozarks Natural Energy in 2016. OzarksGo, a 100-percent owned Ozarks Electric subsidiary that provides ultra-high speed and affordable fiber optic internet, HDTV, and telephone service was launched to its members in 2017. This infrastructure will allow Ozarks to implement new and make improvements to existing grid modernization plans.
Johnson leads one of Arkansas' largest and most reliable electric utilities that achieved a historic 96 rating on the American Consumer Satisfaction Index in 2012 and was named one of Arkansas Business Best Places to Work in 2017.
---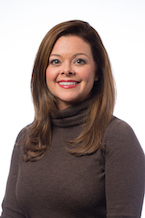 Ashley Whisenhunt Harris
Vice President, Marketing and Communications
Ashley Harris, who became vice president of marketing and communications in 2016, brings over 20 years of experience to the communications and public relations arena. She oversees all aspects of communications and marketing for Ozarks Electric and OzarksGo including print, digital and social media channels, event planning and internal communications.
Ashley also worked for the University of Arkansas in community outreach, student recruitment and alumni relations. She began her career in Washington, D.C., working for a congressman as a liaison between corporations and legislative staff.
Ashley graduated from the University of Arkansas with a bachelor's degree in journalism with an emphasis on advertising and public relations. She is active in organizations including the National Arkansas Alumni Association Board and the Northwest Arkansas chapter of the Public Relations Society of America. She is also a Junior League sustaining member.
---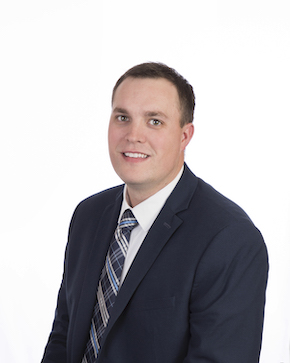 Derrick Redfearn
Vice President, Member Relations
Derrick Redfearn has over 10 years of customer service experience from agent to management level that has included leadership roles in customer service, sales and operations. In his previous positions, Derrick worked for a family-owned heavy equipment dealership that focused on sales, service, parts and rental operations for the State of Arkansas. Derrick joined Ozarks Electric Cooperative in 2010 as a member relations representative intern while attending college. He has held several leadership positions in the company with most of his tenure spent as the manager of member relations. He was promoted to vice president of member relations in March 2019.
As vice president of member relations, Derrick works to provide members of Ozarks Electric and subscribers of OzarksGo with a quality experience. Derrick has extensive experience in implementation and management of key customer service concepts that include; phone system and interactive voice response solutions, customer relationship management platforms and compliance and regulation for contact center operations.
Derrick received his B.S.B.A in Business Management from Missouri Southern University. He recently completed the Springdale Leadership program through the Springdale Chamber of Commerce and serves on local community and work-related committees.
---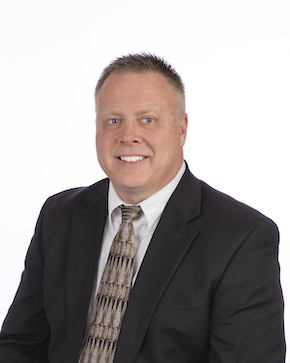 Troy W. Scarbrough
Vice President, Engineering and Operations
Since 2000, Troy Scarbrough has served as the vice president of engineering and operations at Ozarks Electric Cooperative. In this role, he is responsible for the management and administration of all planning, engineering and construction. He oversees all maintenance and operations of the outside electric plant.
Troy has worked within the electric industry since 1985, coming to Ozarks Electric Cooperative from Arkansas Electric Cooperative Corporation. He has served as past president for the Arkansas Academy of Electrical Engineering and past president and founding member for the Northwest Arkansas Damage Prevention Alliance.
Troy currently serves on the board of directors for the Arkansas Utility Protection Services. His experience with the statewide transmission system, as well as his connections within the power delivery world, have proved extremely beneficial in the cooperative's ongoing quest to provide affordable and reliable electricity.
Troy received a Bachelor of Science in Electrical Engineering from the University of Arkansas and became a registered professional engineer in Arkansas in 1993.
---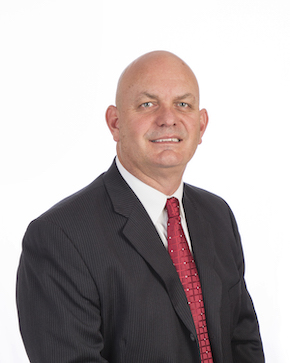 Carl Thomas
Vice President, Information Technology
As vice president of information technology, Carl Thomas is responsible for all technology systems and projects throughout Ozarks Electric Cooperative. He works to ensure technology programs are coordinated throughout the cooperative and has established short and long-range technology goals, following through with implementation.
Carl was promoted to vice president in 2015 after previously holding the positions of manager and director of information technology. Before coming to Ozarks Electric Cooperative in 2000, he worked as the information systems director for the city of Siloam Springs.
Carl holds a Bachelor of Science in Computer Systems Engineering and a Master of Business Administration from the University of Arkansas.
He is a Microsoft-certified professional and holds many certifications in cyber security. His leadership has been an integral part of the cooperative's efforts to further advance its commitment to technology.
---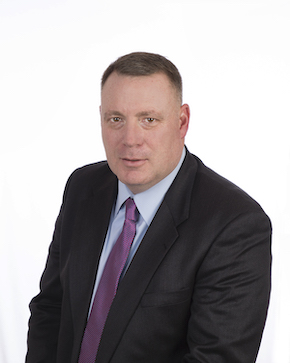 Steve Bandy
General Manager, OzarksGo
Steve Bandy has over 20 years of utility experience from the field to management level that has included leadership roles in engineering, operations, customer service, billing and dispatch. Steven joined Ozarks Electric Cooperative in 2016 as vice president of member relations. He was promoted to general manager of OzarksGo in February 2019.
Steve works to provide the superior services of all-fiber gigabit internet, high-definition television and long-distance phone services to Ozarks Electric's members. He manages the fiber network that provides these services and the additional benefits of smart grid management that ultimately increases the reliability of Ozarks' entire electric system. Steven's ability to understand concepts from field, design and customer perspectives allows him to bring a well-rounded view that ultimately lead to better customer satisfaction.
Steve previously worked for SourceGas, Black Hills Energy and Arkansas Western Gas in roles including senior director of customer care, assistant operating manager, engineering assistant and service technician. He graduated from the University of Arkansas in 1997 with a degree in agricultural, food and life sciences.
Steve is a member of Arkansas 811 Board of Directors, the Fayetteville Boys and Girls Club Board of Directors and is a volunteer coach for numerous sports teams within the community.
---
Board of Directors
The Board of Directors is elected by Ozarks Electric Cooperative members. Click here for a map of board districts, or learn more about our board members below.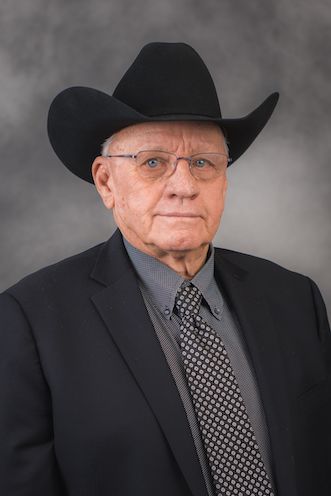 Jerry Bolinger — District 1
Jerry Bolinger has lived in Hindsville, Arkansas in Madison County for most of his life. He spent 30 years as county treasurer before retiring and still operates as a beef cattle farmer. He loves being part of a forward-thinking organization that provides services to people in remote areas.
---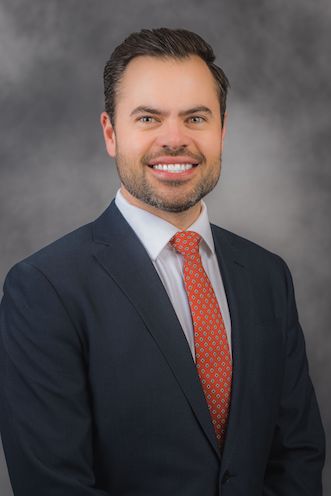 Luke G. Parsons — District 2
Secretary/Treasurer
Luke Parsons was born and raised on a farm on the east side of Springdale and lived there until he left for college. His family has lived in the Springdale area for over 100 years. He moved back to Springdale in 2013. He works in the banking industry and enjoys working on his cattle farm and assisting other family members with their cattle operations in the area. He says that electric cooperatives are essential for individuals and businesses across the countryside. He is honored to represent the members of Ozarks Electric.
---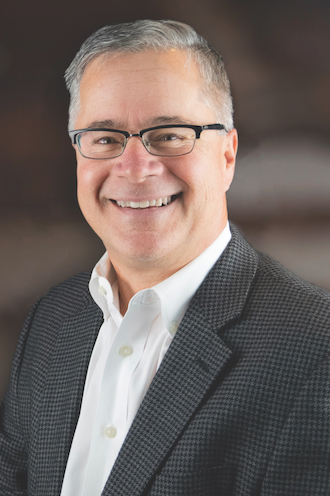 Frank Ray — District 3
Frank Ray and his family have lived in Northwest Arkansas since 1994 and in the east Fayetteville/Goshen area for several years. He has worked in the retail food industry for Harps Food Stores since 1985. He is thankful to have the opportunity to be a part of Ozarks Electric and to help guide the cooperative in providing electric power to the members.
---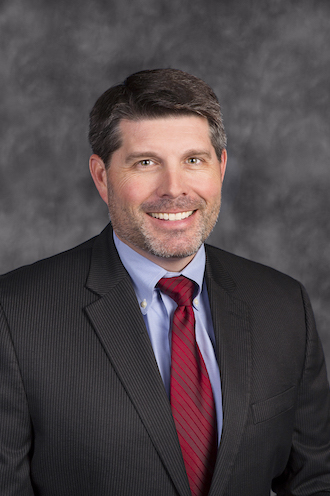 Dax Moreton — District 4
Dax Moreton moved to Summers, Arkansas in 1982. He has worked in banking since 2001. He and his wife Christina also have a cow and calf farming operation in Summers. He says that Ozarks' members are his neighbors, friends and family, and it is an honor to be a part of a cooperative that provides necessary and impactful services.
---
David Verucchi — District 5
Chairman
David Verucchi and his family have always lived in Springdale, Arkansas, where he works as a custom home builder. He is honored to serve the members of the Ozarks Electric community and is proud to be a part of an organization that is a leader on a national scale. He admires the people of the cooperative that work hard to maintain reliability and value in the services offered to the members.
---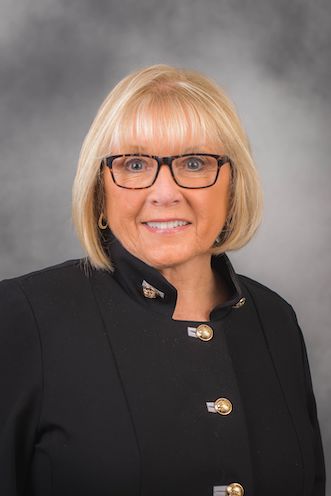 Pam Smith — District 6
Pam Smith lives in the community of Baron, Oklahoma. She moved to Oklahoma in 1971 and has lived in Baron since 2004. She worked as the special education director for Westville, Oklahoma School District before retiring in 2008. She says she loves how much Ozarks does to improve the quality of life for its members. She is glad to be a part of a forward-thinking organization that places safety for its employees first and foremost.
---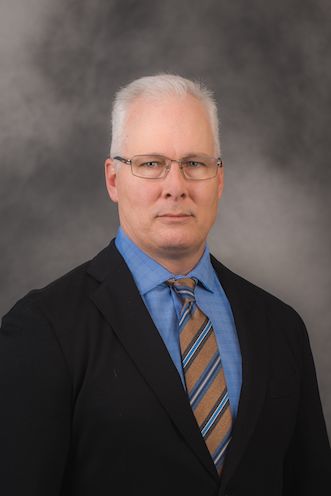 Lynn Carson — District 7
Vice Chairman
Lynn Carson has lived in Stilwell, Oklahoma his entire life. He has worked in the banking industry since 1987. He says electricity is extremely important, and we tend to take it for granted until we are without it. He takes the responsibility of being a board member very seriously and strives to achieve the objective of keeping the cost of electricity affordable and the service reliable.
---
Physical Address:
3641 Wedington Drive
Fayetteville, AR 72704
Mailing Address:
PO Box 848
Fayetteville, AR 72702