Complete Home Energy Audit Program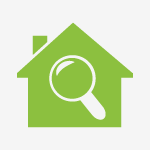 Using proven testing technologies, our certified energy auditors can diagnose structural deficiencies in a home or building that can lead to high energy consumption. By identifying these problem areas, you can easily make a significant difference in energy usage and costs.
Our energy audit program is available to members at no cost and takes anywhere from two to four hours, depending on the size of your home and its current efficiency.
All homes are eligible for a walk-through audit, including a comprehensive inspection to check lighting, appliances, water heaters, insulation in the attic and crawl space, and air sealing measures, plus an infrared camera assessment.
Less-efficient homes will also receive blower-door leak testing and air duct leak testing. We calculate the efficiency of a home by dividing the highest summer in the past 12 months by the square footage of the home. Homes with usage higher than $0.10 per square foot will generally qualify for the additional testing.
Schedule a complete home energy audit

To schedule a complete energy audit of your home, complete the form below or call us at 1-800-521-6144 and an energy services representative will contact you within three-to-five business days.
* Required Field