Leadership
Executive Team
---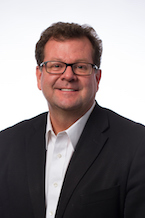 Mitchell Johnson
President/CEO
Mitchell Johnson has led Ozarks Electric Cooperative as president and chief executive officer for more than 15 years. During that time, the cooperative has achieved nearly 187% revenue growth, while growing from 130 employees to just over 200 as of 2016. Johnson guides the organization behind its purpose: to power communities and empower members to improve the quality of their lives.
During Mitchell's tenure, the company has received numerous awards and honors, including induction, in 2014, to the Palladium Balanced Scorecard Hall of Fame for Executing Strategy. The cooperative received a historic score of 96, an industry record, on the American Consumer Satisfaction Index. In addition, the cooperative has seen significant improvements in terms of safety, system reliability and affordability.
Prior to becoming president and chief executive officer, Mitchell served for three years as the vice president of administrative services, where he accomplished the goal of repaying all government debt, ultimately creating a significant economic advantage for the cooperative.
Mitchell received a Bachelor of Science in Accounting from the University of Arkansas.
---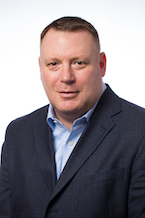 Steve Bandy
Vice President, Member Relations
Steve Bandy has more than 20 years of utility experience, including engineering, field operations, billing and dispatch. He has been vice president of member relations for Ozarks Electric since 2016.
Steve strives for members to receive the best service possible when they interact with the cooperative, whether it's through phone calls, mail or electronic means. He ensures the cooperative is maintaining high member satisfaction while always looking for ways to improve it even further.
Steve previously worked for SourceGas, Black Hills Energy and Arkansas Western Gas in roles including senior director of customer care, assistant operating manager, engineering assistant and service technician. He graduated from the University of Arkansas in 1997 with a degree in agricultural, food and life sciences.
Steve is a member of the Arkansas One Call Board of Directors, the Fayetteville Boys and Girls Club Board of Directors and is a volunteer coach for various youth programs.
---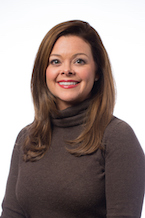 Ashley Whisenhunt Harris
Vice President, Marketing and Communications
Ashley Harris, who became vice president of marketing and communications in 2016, brings over 20 years of experience to the communications and public relations arena. She oversees all aspects of communications and marketing for Ozarks Electric and OzarksGo including print, digital and social media channels, event planning and internal communications.
Ashley also worked for the University of Arkansas in community outreach, student recruitment and alumni relations. She began her career in Washington, D.C., working for a congressman as a liaison between corporations and legislative staff.
Ashley graduated from the University of Arkansas with a bachelor's degree in journalism with an emphasis on advertising and public relations. She is active in organizations including the National Arkansas Alumni Association Board and the Northwest Arkansas chapter of the Public Relations Society of America. She is also a Junior League sustaining member.
---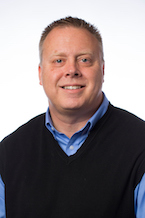 Troy W. Scarbrough
Vice President, Engineering and Operations
Since 2000, Troy Scarbrough has served as the vice president of engineering and operations at Ozarks Electric Cooperative. In this role, he is responsible for the management and administration of all planning, engineering and construction. He oversees all maintenance and operations of the outside electric plant.
Troy has worked within the electric industry since 1985, coming to Ozarks Electric Cooperative from Arkansas Electric Cooperative Corporation. He has served as past president for the Arkansas Academy of Electrical Engineering and past president and founding member for the Northwest Arkansas Damage Prevention Alliance.
Troy currently serves on the board of directors for the Arkansas Utility Protection Services. His experience with the statewide transmission system, as well as his connections within the power delivery world, have proved extremely beneficial in the cooperative's ongoing quest to provide affordable and reliable electricity.
Troy received a Bachelor of Science in Electrical Engineering from the University of Arkansas and became a registered professional engineer in Arkansas in 1993.
---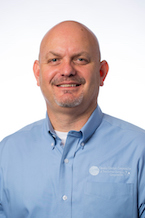 Carl Thomas
Vice President, Information Technology
As vice president of information technology, Carl Thomas is responsible for all technology systems and projects throughout Ozarks Electric Cooperative. He works to ensure technology programs are coordinated throughout the cooperative and has established short and long-range technology goals, following through with implementation.
Carl was promoted to vice president in 2015 after previously holding the positions of manager and director of information technology. Before coming to Ozarks Electric Cooperative in 2000, he worked as the information systems director for the city of Siloam Springs.
Carl holds a Bachelor of Science in Computer Systems Engineering and a Master of Business Administration from the University of Arkansas.
He is a Microsoft-certified professional and holds many certifications in cyber security. His leadership has been an integral part of the cooperative's efforts to further advance its commitment to technology.
---
Todd Townsend
Vice President, Corporate Services | Chief Financial Officer
Todd Townsend has served as vice president of corporate services since 2000. In 2015 the title of chief financial officer was added. In his role, Todd is responsible for all accounting and finance, as well as office of strategy management for the cooperative.
Todd first came to Ozarks Electric Cooperative in 1996 from a nearby electric cooperative, first serving as the assistant vice president of accounting. Todd's knowledge of the cooperative financial model and his input have been instrumental in allowing for exponential growth at the cooperative.
Todd became a certified public accountant in 1989 after graduating from the University of Arkansas with a Bachelor of Science in Business Administration.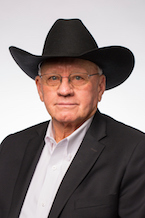 Jerry Bolinger
District 1
Chairman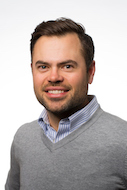 Luke Parsons
District 2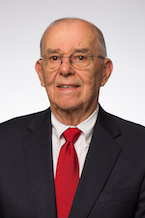 Larry Baggett
District 3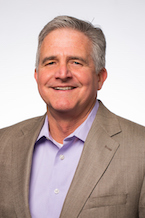 David Verucchi
District 5


Pam Smith
District 6
Secretary/Treasurer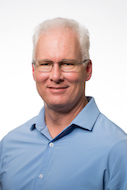 Lynn Carson
District 7
Physical Address:
3641 Wedington Drive
Fayetteville, AR 72704
Mailing Address:
PO Box 848
Fayetteville, AR 72702