(LED) Lighting The Poultry Industry
In 2011, Ozarks Electric Cooperative partnered with light-emitting diode (LED) lighting specialists, NextGen Illumination, to offer a new LED light bulb, designed and manufactured specifically for the broiler segments of the poultry industry. The new technology dramatically increased flock production while also decreasing lighting-related energy consumption by up to 83 percent. The NextGen LED offers significant technological and environmental benefits over existing lighting solutions for the poultry industry.
For almost two years prior, we conducted tests at the University of Arkansas Broiler Research Farm in Savoy, AR. We installed NextGen LED bulbs in two of the four houses. All data was separately metered, collected and verified by a third party. During testing, the new LED bulbs were fine-tuned to achieve the perfect balance of light output for housed poultry environments. Levels of infrared, which can have a destructive impact on hen behavior, were significantly reduced compared with incandescent light bulbs and the Compact Fluorescent Lamp (CFL).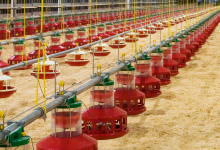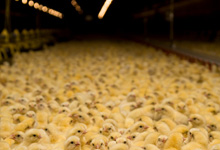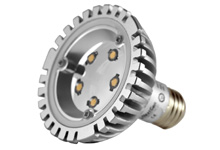 Production has also been positively affected with a reduction in mortality and improved feed conversion ratio. One farm has even shown a nearly half-pound average gain improvement.
Utilizing these LED lights led to major benefits:
Chickens reached weight earlier
Decrease in mortality rate
Less leg breakage
Zero failure rate
Long-term cost savings (NextGen LED has lifespan of seven-plus years)
University of Arkansas Study Results

To learn more about our partnership with NextGen LED and the benefits it has produced and continues to produce, call Keith Kaderly at 1-800-521-6144, ext. 4615.
---
The study results are in PDF format. If you do not have a PDF viewer installed on your computer, click the link below for a free download.