Commercial Services
Being a locally owned cooperative means that we have offices and staff nearby to serve you. We are committed to providing our commercial members with quality service at a reasonable price. From rates to improving energy efficiency, we're here to answer any questions you might have about how we can serve you better and save your company money!
To learn more about our commercial energy services, call us at 479-521-2900 or 1-800-521-6144.
In the meantime, check out this commercial energy savings guide to help you save your business some money, courtesy of Touchstone Energy Cooperatives.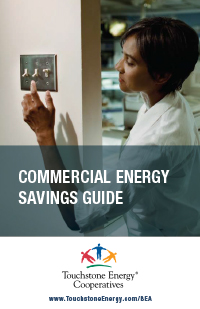 ---
The savings guide is in PDF format. If you do not have a PDF viewer installed on your computer, click the link below for a free download.